James P. McGraw MPAS, PA-C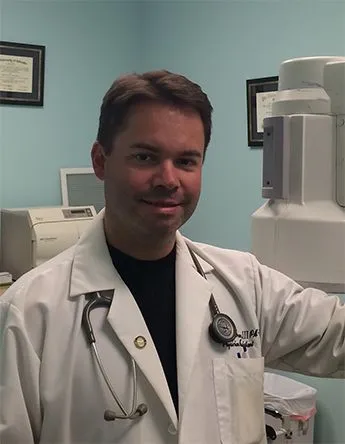 Experience
Windward Healthcare: October 2016 to present -Physician Assistant
Georgia Medical Treatment Center: April 2014 to April 2016 -Physician Assistant
Peachtree Orthopaedic Clinic: October 2007 to March 2013-Physician Assistant
Peachtree Orthopaedic Clinic Urgent Care Facility: April 2010 to August 2011 -Manager/Physician Assistant
Arthritis and Rheumatology of Georgia: August 2006 to October 2007 -Physician Assistant
Paul V. Spiegl, MD, PC: August 2000 to August 2006 -Physician Assistant
Omaha Orthopaedic Clinic and Sports Medicine: June 1998 to August 2000 -Physician Assistant
Alegent Healthcare, Omaha: January 1997 to June 1998 -Physician Assistant
Education:
University of Nebraska Medical Center
Omaha, Nebraska
Master's of Physician Assistant Studies
University of Scranton
Scranton, Pennsylvania
Bachelor of Science in Biology
Professional Societies
American Academy of Physician Assistants
Georgia Academy of Physician Assistants
Honors and Activities
Vice President of Local Alumni Chapter, 2016 to present
Secretary of Castlebrook Home Owners Association, 2012, 2013, 2014
National Public Education Achievement Award for the AAPA, 1998
National Student President of the American Academy of Physician Assistants, 1996-7
University of Scranton, R.O.T.C. Full Army Scholarship to College
University of Scranton, Butler-Mc Crane Scholarship Award Recipient
Mr. McGraw was born and raised in Scranton, PA. He graduated from Scranton Central High School in 1986 and went on to earn a BS in Biology from the University of Scranton in 1990. While at the University, he was an Army R.O.T.C. full scholarship recipient and earned his commission as a 2nd Lieutenant. He was accepted to Temple Medical School, but gave up his commission and joined the Seminary at the Novitiate of St Isaac Jogues in Wernersville, PA with the Society of Jesus, also commonly known as the Jesuits.
After leaving the seminary after 2 years, Mr. McGraw pursued a PhD in Pharmacology from Creighton University in Omaha, NE for a year. He was then accepted into the UNMC Physician Assistant Program in Omaha, NE. Mr. McGraw has been enjoying his career field for over 20 years. In the professional organization, Mr. McGraw served as National Student President on the AAPA board of directors and a year as past President on the NCCPA, the National Commission for the Certification of Physician Assistants. In 1998, Mr. McGraw was the co-recipient for the National Public Education Achievement Award for co-founding the first web site for the Student Academy.
Mr. McGraw is currently serving a 1 year term as Vice President of a local chapter for the Talbott community. Mr. McGraw also served 3 terms as the secretary of his Home Owner's Association.
To this day, Mr. McGraw believes in striving to bring quality healthcare to his community. He truly enjoys service work and giving back. At Windward Healthcare, we are very proud and fortunate that Mr. McGraw has joined our staff in treating patients.
To make an appointment with our Professionals at Windward Healthcare, please call our office at 678-566-3030.
Thank you for trust in our caring hands.